Youth Savings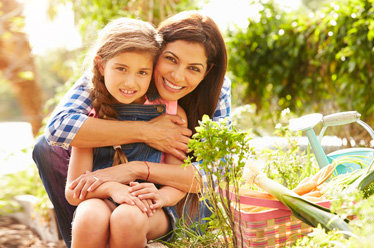 Ever wish you had started saving earlier? Make up for the past by helping a child in your life develop lifelong money management skills with the perfect account! Youth Savings from First American offers a fun opportunity for kids and teenagers to start learning the basics now — like setting financial goals for the future.
Now is the time to get started, it only takes $25 to open an account. Plus, a Youth Savings account also gets your young one entry into First American, a non-profit financial institution that will look after their financial best interests for life.
Summary
Provides membership to First American Credit Union
Teach important financial lessons
Competitive dividends on balances over $250
Dividends calculated daily, paid quarterly
No monthly service fee
No minimum balance requirement
$25 deposit to open
How to Get Started
Teach children how to save for their goals and they'll have one of the most difficult aspects of finance under their belt by the time they're teens — being consistent savers.
Here are a few strategies to help your kids get started in saving:
Join. For starters, open a credit union savings account for each child in your family. As soon as your children can write, have them fill out deposit and withdrawal slips. Guide teenagers through using a debit card and tracking transactions.
Share. Include your children in household money discussions. Show them how you budget income and expenses. As their skills improve, give them challenges--such as finding a better cell phone plan, calculating the total monthly cost of owning a car, or sticking to a budget for back-to-school or holiday spending.
Coach. Remind your children to ask for help when they need it. And turn to your credit union when you want help. Our tradition of service and philosophy of self-help make First American and all credit unions a natural partner in pursuing financial security.
For more ideas, visit mycreditunion.gov and check out Pocket Cents. With the "Hit The Road" interactive game, your children can learn about the history of money, why we use it, how to save it, and how to protect it.
Family Savings Challenge
Got some extra cash "lion" around? Go on a Saving Safari! Challenge a family member or friend and find out who can reach a goal first.
Download the Excel savings tracker here.
Download Savings Safari Challenge Tips (PDF) here.
Set a Goal and Track Your Savings
What are you saving for? Picture your goal…a video game, an iPad, tickets to a concert, really cool shoes, a laptop, or some scrapbooking supplies.
How much do you need? Find out the price of your goal--check a local store or online. This is how much you'll need.
Enter your savings and watch your progress. See who reaches the goal first.
Keep your savings safe at the credit union.
Savings Tips for Everyone
Set reasonable goals.
Save first, not last. As soon as you get your paycheck, your birthday money, or your allowance, put part of it away in savings.
Track your spending and your savings. People who track their spending soon find they spend less and save more
Be a bargain hunter. When you do spend money, make sure you check for the best bargain. Watch the price tags, not the brand names at the store.
Ask questions! If you have questions about money or saving, ask the professionals at the credit union. They're ready to help you.
The future you is celebrating!