Skip-a-Pay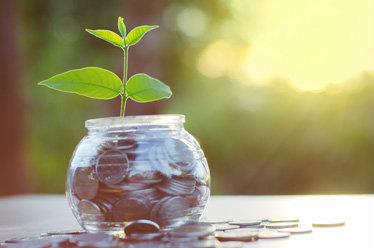 We understand that everyone encounters financial hardships from time to time. So we offer this valuable program that lets our members skip an entire monthly loan payment, and free up that cash for a more pressing need.
As long as your loan account has originated 6 months prior, you can defer one payment twice per calendar year for a low fee. Other terms and conditions apply, be sure to ask about Skip-A-Pay at your local First American branch or download this enrollment form.
Complete this form and return it to First American Credit Union no later than ten (10) days after your payment due date.
Please return the completed form to a local branch, send in by fax (520) 836-2544, or via email: [email protected]
Eligible Loans
New & Used Auto Loans
Motorcycle Loans
RV & Travel Trailer Loans
Signature Loans
Important infomation about Skip-A-Pay
Defer your loan payments in case of hardship
Get peace of mind and protect your credit history
Skip two payments per calendar year; with at least three payments in between requests.
Low service fee of $40 per payment skipped applies
Ask and apply at your local First American branch
Or mail this easy enrollment form
A minimum of six (6) months of payments are required before the first Skip-A-Payment can be approved.
Skip-A-Pay is available for eligible loans that are current within ten (10) days of your loan due date. Your loan will be advanced one month.
Skip-A-Pay Terms and Conditions: By participating in First American Credit Union's Skip-A-Pay program, you request that First American Credit Union defer your loan payment(s) as indicated. You agree and understand that: 1) Loans must have originated six (6) months prior to be eligible; 2) All co-borrowers/co-signers of the loan must agree to the Skip-A-Pay program and sign the request; 3) If we are unable to stop your ACH payment in time, your skipped payment may be delayed until the next scheduled payment; 4) FINANCE CHARGES will continue to accrue at the rate provided in your original loan agreement, during and after this time; 5) Deferring your payment will result in your having to pay higher total FINANCE CHARGES than if you made your payment as originally scheduled; 6) The payment deferral will extend the terms of your loan(s)** and you will have to make extra payment(s) after your loan(s) would otherwise be paid off; 7) You will be required to resume your payments the following month; 8) You are allowed two Skip-A-Pays per calendar year. Must have at least three payments in between requests. The maximum amount of Skip-A-Pays that a loan may receive is one Skip-A-Pay for each term year plus one. (For example: a one year loan term would be allowed two Skip-A-Pays, a three year term allowed four Skip-A-Pays etc.) 9) Skip-A-Pay will be allowed for eligible loans that are current within a ten (10) day period and will be advanced one month. 10) Skip-A-Pay is not available on the following loans: EZ Loans, First Mortgages, Home Equity Lines of Credit, Personal Lines of Credit, or Credit Card Payments. 11) On this Skip-A-Pay application form, we have included the following statement: "The undersigned borrower and co-borrower/co-signer (if applicable) hereby makes application to extend the original repayment terms of the loan(s) referenced here by one month. This extension in no way otherwise alters the original terms and conditions of the loan contract as previously disclosed to the borrower(s). Interest will continue to accrue on the unpaid balance of the loan at the agreed rate." 12) ALL applications are subject to approval 13) **If you elected GAP and/or MRC coverage, claim coverage does not extend to the amount of the payment(s) deferred. In addition, the coverage will not be extended beyond the original maturity date.
A prompt response is a few questions away!