Auto Loans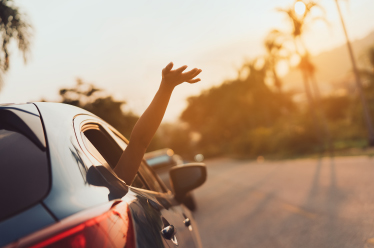 The first step to getting a great new vehicle is to be approved for a loan with First American. You'll get competitive rates and no hidden conditions that could cost you thousands. We can set you up with one of our auto loans and save you some serious money. Finance with us and see just how much your credit union can do for you!
Current Member Offer
Refinance to a better rate, lower your car payment, or reduce the term of your auto loan.
Bring your vehicle loan to First American Credit Union. We can help you save when you refinance your vehicle loan from another insitution.
We will meet or beat your current interest rate by 0.50%
Get ahead with no payments for 90 days
Get $100 Cash Back
Extended Protection
Unfortunately, accidents do happen. And in case they do, you need to be ready. We can protect you against unexpected vehicle expenses with a couple of great insurance options. Let us help you choose the coverage that's best for you!
GAP Coverage
The value of your new vehicle can depreciate faster than the balance of your loan, leaving a gap between what you owe and the actual value of the vehicle. If the vehicle is stolen or totaled, you are still responsible for paying the difference between the loan balance and the amount of your insurance company's payment. For a one-time fee, you can protect yourself against this potential loss!
Extended Warranty
Mechanical problems always seem to pop up when you (and your bank account) least expect them. For greater peace of mind, ask about affordable extended warranty protection from First American. Anywhere you go in the U.S., you'll enjoy coverage for mechanical breakdowns, including rental car allowance!
Nationwide coverage
Rental car allowance
No deductibles on covered parts or labor
24/7 emergency roadside services:
Towing
Flat Tires
Jump Starts
Lock-out Service
Find a Vehicle
AutoSMART
Find the vehicle you've been looking for, online!
Easy AutoSMART online tools
Search by make, model, or year
See current rates and prices
Easily compare vehicles
Exclusive benefits for credit union members
* The promotional offer is available to qualified applicants refinancing auto, motorcycle, RV, or ATV loans from other financial institutions. All loans subject to credit approval. First American CU will beat the interest rate from another financial institution by .50%. The minimum interest rate match floor of 3.29%. 0% interest loans do not qualify. Member must provide verification of current interest rate at other financial institution to qualify. Qualifying member must agree to comparable remaining term and balance. Approved members may elect a different term (within guidelines) and the interest rate would be assigned based on current rate sheet guidelines. Not all applicants will qualify for the lowest rate. Interest continues to accrue during the 90-day no-payment period. The $100 cash back is available on a loan total of $10,000 minimum. The cash back will be deposited to the primary applicant's First American CU savings account approximately 120 days after loan funding providing all First American CU accounts are in good standing. If the loan is closed or paid-off within 6 months of opening the $100 cash-back amount will be forfeited and added to the payoff amount. The recipient is solely responsible for any personal tax liability arising out of this incentive. Existing First American CU loans or indirect loans not eligible for this offer. Membership in First American CU is required, ask us for specific details. Offer may expire at any time. Other restrictions may apply.
No need to wonder, "What if?"