Individual Retirement Accounts (IRAs)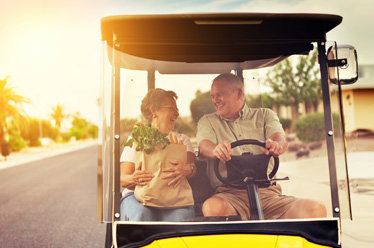 Make your earnings start working for you now — in advance of your retirement — by taking advantage of an account that offers real tax advantages.* An IRA from First American helps you set funds aside while earning a competitive dividend above standard savings.
Whether you choose a traditional or Roth option, an IRA from First American is always a low-cost account. It only takes $25 to get started, and you can start earning dividends with a $100 minimum balance. And remember, the sooner you start, the more time your money will have to grow.
Summary
Save for retirement with tax advantages*
Earn competitive dividends higher than regular savings
Pays monthly dividends
Available in traditional and Roth
Annual contribution limits apply
$1,000 annual "catch up" contributions allowed for ages 50 and better
$25 annual maintenance fee
$100 minimum balance to earn dividends
Federally insured
$25 minimum deposit to open
Traditional vs. Roth
There are advantages to both traditional and Roth IRAs. One of the biggest differences is the time at which you see the most advantage. A traditional IRA provides potential tax relief today, while a Roth IRA has the potential for the most tax benefit at time of retirement.
Traditional IRA
Tax-deferred earnings
Contributions may be tax deductible
Best option when rolling over your pension or 401(K)
Roth IRA
Contributions are not tax deductible
Tax-free earnings
Tax-free qualified withdrawals
More flexible access to funds than traditional IRA
Retirement Central
No matter where you are in life, Retirement Central can provide guidance, tools, and services to help you prepare for retirement on your terms.
Explore some of the key topics you should consider at various life stages to help ensure a successful retirement.
Find answers to the most commonly asked retirement planning questions.
Discover a wide-variety of planning tools covering numerous aspects of retirement planning.
Open an IRA or manage an existing account.
Click here to get started!
*Consult a tax advisor.
Your work-free future awaits!