EZ Loans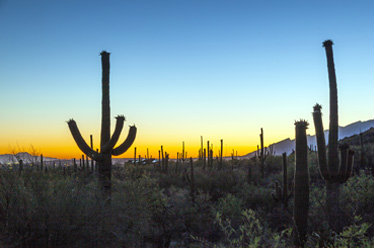 We all have financial needs from time to time — whether it's an unexpected medical expense or a vehicle repair. Regardless of the reason, our EZ quick cash loans can help you get back on your feet.
Our short-term EZ loan is a better alternative compared to a loan from a payday lender or check-cashing store. After all, we are here to serve you, not take your money.
Get the funds you need to get back on track within one to two business days.
See below for the qualifications and how to apply.
How do I qualify & apply?
Do you meet the qualifications below?
Available to current First American Credit Union members at least 18 years of age
All member accounts must be in good standing and have been open for at least 1 month
Any other loans and credit cards with First American must be current
Make a minimum of $850.00 gross monthly income and
(6) six months of consistent/verifiable source of income or employment
Continuous employment for the last six months required
Provide two most current pay-stubs or annual award letter at the time of the application
Business accounts are not eligible for the EZ Loan
How to Apply
If you meet the qualifications above and wish to apply, download and complete this form. Submit your completed, signed application and pay stubs to First American the following ways:
In person at your local branch
Call us: 520-836-8848
Via fax: 520-836-2544
Mail to: First American Credit Union

Attention: Loan Center
PO BOX 10099
Casa Grande, AZ 85130
How does it work?
EZ loans are available in the amount of $500
There is a $20 non-refundable application fee due at time of application
Interest rate of 28% APR* Ask us how to SAVE with a 5% rate discount**
Up to 4 months to pay back your loan
Fast funding within 1-2 business days
Convenient automatic payment options available!
Copies of two most recent pay stubs are required at time of application for income verification
Your courtesy advance limit will be temporarily suspended while you have a balance on this loan
*Annual Percentage Rate = (APR) is 28% with a maximum term of 4 months. A $500 loan at 28% APR for a term of four months has a payment of $132.45. ** 5% APR discount available with Automatic Payment transfer authorization from your direct deposit at First American Credit Union. Membership must be established for at least one full month prior to applying for an EZ Loan. $10 new membership fee applies. $20 non-refundable application fee applies and is due at the time of the application. Each application requires six months of employment and verification of two most current pay stubs. Only one EZ may be open at a time. Maximum of three (3) EZ Loans in any rolling six (6) month period (No rollovers permitted, each loan is fully amortized.). Your courtesy pay overdraft limit will be disabled during the life of the loan. Courtesy pay overdraft will be re-evaluated after the EZ loan is paid in full. EZ Loans subject to EZ Loan eligibility requirements. See application disclosure for full eligibility requirements, terms and conditions.
A prompt response is a few questions away!