Home Equity Loan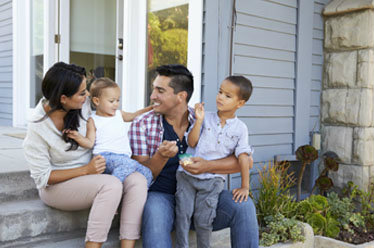 Put the equity in your home to work—or play
Home equity loans are secured against value that you've built up in your home: meaning your down payment, what you've paid toward principal in your monthly mortgage payments and home appreciation. They typically come with lower interest rates than unsecured loans.
You can use home equity loans for anything you like, from debt consolidation to home improvements or education costs. This is our standard fixed-rate loan that's secured by your home. It's also known as a second mortgage. You borrow a lump sum all at once, and your monthly payment never changes for the life of the loan.
Home equity loans are great if you know exactly how much cash you need. Click the Apply Now tab above or contact the Credit Union for additional support at 520-836-8848 opt. 4. You can also visit your nearest branch. We thank you for your membership and look forward to helping you meet your financial needs.
Summary
Low fixed rate as low as 3.74% APR*
No closing costs
Up to 75% loan-to-value
Term up to 180 months
*APR = Annual Percentage Rate. Rates, terms, and conditions may vary based on qualifications and credit worthiness. Loan approval and APR based on creditworthiness and ability to repay. Your actual rate may vary. Quoted rates reflect the lowest rate available. Eligible property includes single-family, owner-occupied, primary residence and vacation homes (located in AZ or NM only). Estimated monthly payment of $14.74 per $1,000 borrowed at 3.74% APR for 84 months. 180 months or 15 year term as low as 4.74% APR. Payment example is an estimate. Your actual payment may differ based on your special qualifying rate and loan terms. Closing costs are waived unless the loan is paid off within the first two years. Some restrictions may apply. Membership in First American Credit Union required. Membership requires a savings account with a minimum balance of $25, plus a $10 non-refundable membership fee. Program may be changed or discontinued at any time. Contact a First American Credit Union representative for additional information. We do business in accordance with Federal fair housing laws, including the Equal Credit Opportunity Act. First American Credit Union NMLS#811468.