Home Equity Line of Credit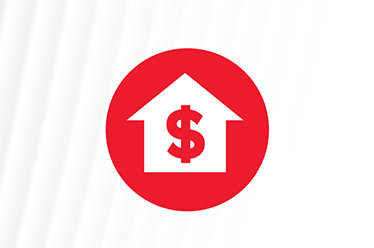 What You Should Know about Home Equity Lines of Credit by Consumer Financial Protection Bureau
Let your home work for you!
If your home is valued at more than what you owe, First American can help you use your equity to fund major or unexpected expenses. Whether it's home improvements, medical expenses, or a dream vacation, a Home Equity Loan offers a lower rate than most consumer loans.
Home Equity Lines of Credit (HELOC)
Secured by the existing equity in your home
Funds available without reapplying: apply once, then use as needed thereafter
Access to funds via online banking or phone banking
Available for a wide range of short-term or one-time needs:

Home improvements,tuition, new vehicles or vehicle repairs and much more!

Revolving credit – available balance replenishes as you make payments
Low, competitive rate variable rate* adjusted up to twice per year after introductory period
The interest paid might be tax deductible**
Flexible terms of up to 15 years mean affordable payments
No prepayment penalty
No closing costs
Borrow up to 75% of your home's value
Prompt, local decision-making and processing
Detailed, attentive service from start to finish
HELOC: Fixed Intro Rate of 4.24% APR for first 12 months and as low as 9.00% APR after first 12 months. Home Equity Line of Credit (HELOC) Promotional APR shown is available only for new HELOCs with a minimum loan amount of $5,000 and a maximum loan-to-value (LTV) of 75%. $50 annual fee applies; Promotional APR is fixed for initial 12 months of the term. On the anniversary day of loan closing date, APR will convert to the variable rate plan as described in the applicable loan documents. Subsequent APR may vary based on the index rate, plus a margin. Index rate is based on the Prime Rate as published in the Wall Street Journal. On July 27, 2023 that index was 8.50%; resulting APR with a 0.50% margin is 9.00%. Floor rate at the end of the initial 12-month period is 2%. APR will never exceed 18.00%. "As low as" rate assumes excellent borrower credit history, 75% or less Loan-to-Value. Alternative rates and terms are available. Actual rates and APRs dependent on credit history, type of product, loan term and loan to value (LTV). This line has a 10-year draw period. Eligible property includes single-family, owner-occupied, primary residence and vacation homes (located in AZ or NM only). Property insurance required. Interest may be tax deductible. Consult your tax professional regarding deductibility. Closing costs are waived unless the loan is paid off within the first two years. An estimated range of fees is $100 to $800. Not all members will qualify for this promotional offer. All loans subject to credit worthiness, collateral conditions, and location. Other restrictions may apply. If the borrower is not a member, a $10 fee is required to join the Credit Union. Contact us for specific details. See the Home Equity Early Disclosure for complete details. First American Credit Union NMLS ID #811468.