Prepaid Cards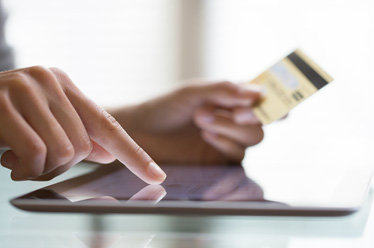 A card that you can load and reload with cash — just think of the possibilities! An ATIRAreload card boosts your purchasing power without the risk of debt or overdraft fees. Plus, you can conveniently access your card account online at anytime!
Take it with you when you travel so that you don't have to carry cash. Help your child learn financial responsibility by giving them spending limits. However you choose to use it, the ATIRAreload card is a safe and easy way to spend. Pick yours up at any First American branch near you.
Summary
Reloadable AtiraReload cards lets you spend only what you have
No debt or overdraft fees to worry about
Several easy ways to load your card:

Direct deposit from your paycheck
At any of our branch locations
Or online at ATIRAreload.com

Conveniently access your card account online
Safer than carrying cash
Can be replaced if lost or stolen
Make purchases online or at almost any merchant location
Order secondary cards for family members
Low fees
Accepted wherever Visa® is accepted
Learn more, register your card, or check your balance online at www.atirareload.com.
Additional Information
How to Load Your Card With Direct Deposit
Set up direct deposit online at www.ATIRAreload.com:
Sign into your account.
In the Account Activities drop-down menu, select Direct Deposit Information.
Follow the link to the enrollment form.
Print and provide the form that is displayed to your employer, who will then setup direct deposit.
NEW: Monthly maintenance fee waived with direct deposit or ACH deposit of $25 or more.
View Your Account Online
Access your account online at www.ATIRAreload.com. View card balance, transactions, load funds, set up text message alerts, order secondary cards and much more!
Text Message Alerts
Sign up for text message alerts to stay up to date on your balance and transactions — free!
Secondary Cards
Order up to 6 secondary cards for family members. When obtaining secondary cards, the money loaded onto your primary card will be shared by all secondary card users. Secondary cards will only be mailed to a U.S. address.
Reload Money
Check your balance at www.ATIRAreload.com and reload money onto your card anytime.
A prompt response is a few questions away!