TruStage™ Term Life Insurance
As a member of our credit union, you may qualify for up to $250,000 of TruStage Term Life Insurance at monthly rates designed to be affordable. This coverage, underwritten by CMFG Life Insurance Company, is only available to credit union members. It can help provide a financial safety net for your loved ones when they need it most. TruStage insurance plans offer a variety of coverage options designed to fit your budget and provide the right level of protection.
Learn more or call us for details at 1-855-612-7909.
LIFE-1112-B416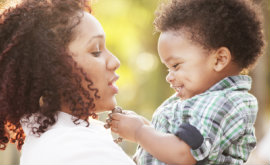 Summary

Protect your family against the unexpected
Pays off debts in case of death
Low cost rolled into loan payment
A variety of options and terms available
Obtain a free, no-obligation quote

TruStage™ Life Insurance is offered by TruStage Insurance Agency, LLC and issued by CMFG Life Insurance Company. The insurance offered is not a deposit and is not federally insured or guaranteed by your credit union.




LIFE-1112-C9B